Since buying a home is probably the biggest investment you may ever make, we expect that you will have many questions regarding the process of buying and building your Grand Home. For these reasons, we have provided you with a home buying guide that will lead you through the process and will answer most of your questions. Get more information Here.
Choose a floor plan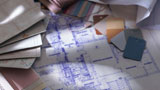 Your sales consultant will guide you through a comprehensive selection of designs to find one to best fit your lifestyle. Our designs give you the flexibility to choose optional rooms, fireplaces, front porches, balconies, and more. Floor plans can be customized for a fee to meet your specific needs.

Choose a home site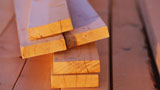 Once you have selected your plan, the next step is to decide on a home site. A sales consultant will go over the community plat map with you to point out the available sites and their specific features. Be sure to visit the home site prior to purchasing to make sure it's the one for you.
Act Now for the Grand New Home Ownership Experience.
Secure the home with a contract and check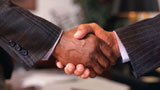 The next step involves signing an agreement and securing it with a deposit. The sales consultant will walk you through every detail of the agreement to ensure that you understand it.
Appointment for loan application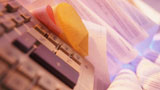 The first step is to make an appointment with your lender for your loan application. You'll need to bring the following items to your appointment:
» Copy of the sales contract
» Tax returns for past two years
» Last month's paycheck stubs
» W-2s
» Last 3 months checking and savings account statements
» Social security numbers for all applicants
» Information about all open credit accounts for all applicants
Make your personal color selections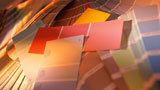 Grand Homes will customize your home to fit your lifestyle needs. We want your home to be as distinct and individual as you are. Each Grand community is equipped with an extensive color selection room where you can select your brick, carpeting, flooring, countertops, tile, cabinets, appliances, wallpaper, and more. Your selections must be made within a specified time period once your contract has been accepted.
Watch your Grand Home become a reality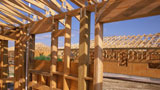 Once your selections are finalized and changes to your plan have been completed, the construction process begins. Your builder, the city inspectors, our engineering inspectors, your builder's manager, and, if applicable, VA and FHA inspectors, continually inspect your home for sound and proper building methods. Minor problems and adjustments are handled routinely during the final stages of construction. When the building of your home is complete, it will have passed multiple inspections before it is presented to you.
Close at the Title Company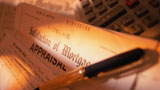 When your home is complete, you and your builder will do a homeowner orientation and inspection walk-through. Then, the closing date will be scheduled and you will receive a letter regarding the final price prior to closing. At the title company, the title officer will go through the loan paperwork with you. Once the documents are signed and the loan is funded, the keys will be released to you by your builder.
Move in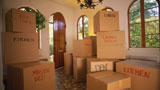 The moment you've been waiting for has arrived! After closing you will receive a detailed warranty booklet explaining our warranty procedures and policies, as well as information on caring for your new Grand Home. Our Warranty team is here for you to answer any question you may have or concerns about your new home.