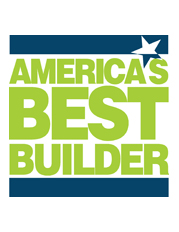 America's Best Builder
Grand Homes is proud to announce
its designation of America's Best Builder for 2011, awarded by BUILDER magazine.
The prestigious award is judged by a panel of industry experts for overall achievement and excellence in all facets of home building, including finance and operations, design and construction, customer service and quality, community service and marketing.
"Most builders excel in just one discipline, be it customer service, great design, construction expertise, or financial acumen," said Denise Dersin, editor in chief of BUILDER magazine, the leading magazine of the home building industry. "But our America's Best Builder winners manage to do it all. That is an amazing achievement, and even more so during these difficult times."
What it Takes to be America's Best Builder
Excellent Customer Satisfaction | Quality Construction | Design| Custom Changes| Locations | Resale ValueAward Winning Builder | Financial Stability | Design Studio

Excellent Customer Satisfaction As a Dallas homebuilder, Grand Homes prides itself on quality customer service that endures far beyond the sale of your new home.  At Grand Homes "People Matter," making Grand the Consumer's Choice Award Winner since 2007. Grand's customer satisfaction is ranked in the top ten homebuilders in the nation, according to Eliant Consumer Surveys.
Quality Construction Our team of professional builders are committed to the delivery of your dream home that will undergo 35 separate inspections.  We use the name brands you know and trust, and every Grand Home is Energy Star Certified, saving you up to 15-18% on your energy bill.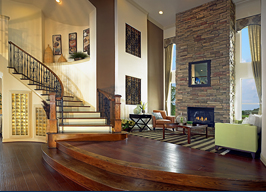 Grand by Design Known for design, Grand Homes is backed by more than 100 awards in design and architecture.  Discover superior design and the hallmarks of a Grand Home: dramatic curved staircases, luxurious master retreats, elaborate gourmet kitchens, functional children's retreats and home management centers.
We Make Custom Changes. Our team of architects, builders and sales associates are there to help you customize designs to fit the way you want to live. Homebuyers can choose studies, exercise rooms, guest suites, media rooms, wet bars, kid's computer lofts or additional fireplaces.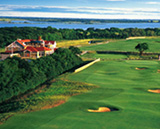 Location, Location, Location. Grand Homes builds new Dallas homes in the best locations in across the metroplex by selecting scenic areas that offer the ideal balance between rural charm and suburban conveniences.  Community swimming pools, pocket parks, wooded hike and bike trails are just a few of the amenities available at many of our communities. Whatever your destination, you're sure to find the perfect living experience. Browse our Locations
Value at resale At Grand Homes, we have the big picture in mind as we build your new home. Your Grand home is an investment that will bring value to every aspect of your life, even when it comes time to sell.
Award Winning Builder Now a two time winner of America's Best Builder award, Grand Homes is also the Dallas homebuilder named Builder of the Year by the Homebuilder's Association of Dallas. Grand Homes CEO is the recipient of the prestigious Lee Evans Award for Business Management.  More
Community Service Grand Homes has always supported and will continue to support many local charities to benefit the communities in which we build. Grand Homes' sixth Home for HOPE is being built at our Dominion of Pleasant Valley location, allowing us to have an impact beyond our own community to help eliminate poverty in areas of need throughout the world.
Financial Stability We've been building classic new homes in Dallas for more than 30 years. Grand Homes continues to thrive as the largest privately held Dallas homebuilder, with exciting new communities, models and plans for 2016 and beyond!.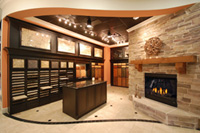 Design Studio The Grand Homes Design Studio is your one-stop shop for all aspects of designing your new home. You'll meet with our professional design team and select from over 5,000 choices to personalize and make your Dallas new home uniquely yours. See our Design Studio

Find your Dallas new home from America's Best Builder