Grand Homes has teamed with HOPE International
to build their SIXTH Home for HOPE!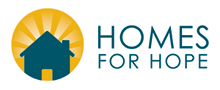 This sixth charity home is built by Grand Homes as part of its newest neighborhood in Wylie, TX, The Dominion of Pleasant Valley. The donation from the sale of the home will benefit HOPE International, a microfinance network dedicated to alleviating world poverty by providing financial services for families in the poorest of natons to start their own businesses and pull themselves out of poverty.
» Click Here for detailed information on the house.
Building Locally to End Poverty
Grand Homes' trade partners – subcontractors, suppliers, and consultants – have donated or discounted their labor, materials, and services to help secure a large donation upon the sale of the home. The impact of HOPE International and Homes for HOPE can be seen online at www.youtube.com/hopeinternational. 
HOPE's primary service is the provision of microloans in 12 of the world's most desperate countries. Starting at only $50, these loans enable entrepreneurs to start or expand their small businesses, creating a steady income that will lift their families out of poverty.  Across the country, Homes for HOPE has reached out to over 100 builders, and Grand Homes has answered the call a third time to participate in the initiative that allows builders to have a worldwide impact simply by doing what they do best: building homes.
Grand Homes will be contributing its own overhead and profit including donations from their trade partners in the final sum given to Homes for HOPE.  Despite a nation-wide crunch in the housing market, Stephen Brooks, CEO and owner of Grand Homes, believes in the idea of giving back.  "Grand Homes has always supported, and will continue to support, many local charities to benefit the communities in which we build; Homes  for HOPE allows us to have an impact beyond our own community to help eliminate poverty in areas of need throughout the world," says Mr. Brooks.
For more information on Homes for HOPE, please contact Mary Jo Fogle with Grand Homes at (972) 387-6091 or Email.
About HOPE International: HOPE International empowers those living in need around the world to escape poverty by providing microloans, savings services, training, and mentoring to help people become self-sufficient. Working in 12 of the poorest, least-served countries in Africa, Asia, Eastern Europe, and the Caribbean, HOPE is a Christian faith-based 501(c)(3) non-profit organization focused on alleviating the many dimensions of poverty – physical, social, and spiritual – through microenterprise development. Click Here to learn more.
About Homes for HOPE (H4H): H4H is a 501(c)(3) non-profit organization whose mission is to generate funding within the building industry to support the work of HOPE International and like-minded organizations who are helping to eradicate poverty in some of the poorest countries in the world.
Click here to learn more about Homes for HOPE.